Posts for tag: periodontal disease
By Carter & Eckdhal Family Dentistry, SC
July 17, 2016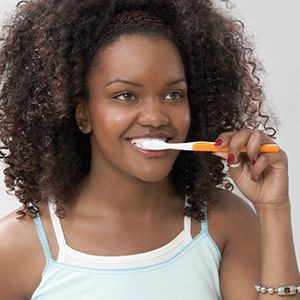 After several treatment sessions your periodontal (gum) disease is under control. But, while we may have won this battle, the war rages on. To keep an infection from re-occurring we'll have to remain on guard.
Gum disease begins and thrives on a thin film of bacteria and food particles on tooth surfaces called plaque. The infection usually begins as gingivitis, which causes the gums to become red and swollen (inflamed). Untreated it can develop into periodontitis, a more advanced form that progresses deeper into the gum tissues resulting in bone loss.
To treat the disease, we must remove all the plaque and calculus (hardened plaque deposits) we can find no matter how deeply they've penetrated below the gum line. Since the deeper it extends the more likely surgical techniques may be necessary to consider, it's better to catch the disease in its earliest stages when plaque can be removed with hand instruments or ultrasonic equipment.
The appropriate treatment technique can effectively stop and even reverse gum disease's effects — but it won't change your susceptibility. Constant vigilance is the best way to significantly reduce your risk of another episode. In this case, our prevention goal is the same as in treatment: remove plaque.
It begins with you learning and applying effective brushing and flossing techniques, and being consistent with these habits every day. As your dentist, we play a role too: we may need to see you as often as every few weeks or quarter to perform meticulous cleaning above and below the gum line. We may also perform procedures on your gums to make it easier to maintain them and your teeth, including correcting root surface irregularities that can accumulate plaque.
Our aim is to reduce the chances of another infection as much as possible. "Fighting the good fight" calls for attention, diligence and effort — but the reward is continuing good health for your teeth and gums.
If you would like more information on continuing dental care after gum disease, please contact us or schedule an appointment for a consultation. You can also learn more about this topic by reading the Dear Doctor magazine article "Periodontal Cleanings."
By Carter & Eckdhal Family Dentistry, SC
March 16, 2015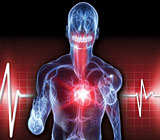 Did you know that studies have shown a relationship between gum disease and heart disease?
The common link is inflammation. This means that if you reduce inflammation caused by gum disease (periodontal disease), you also reduce your risk for heart attacks and strokes. The methods we stress for good dental hygiene — consistent effective brushing and flossing, regular professional cleanings by a hygienist, and dental treatment when needed — are also important for the maintenance of a healthy cardiovascular system (from cardio, meaning heart, and vascular, meaning blood vessels).
Here's how it works. Dental plaque is a film of bacteria that settles on your teeth near the gum line every day. When you brush and floss, you remove as much of this bacterial film, or biofilm, as you can. Bacteria that are not removed multiply and produce acid products that begin to dissolve the enamel of your teeth. They also irritate your gum tissues.
Your immune system tries to remove the bacteria and their byproducts through inflammation, your body's way of attacking substances that shouldn't be there (such as bacteria). However, long-term inflammation can be harmful to your own tissues as well. Inflammation in your gums, a symptom of periodontal disease, can destroy gum tissue, bone and the ligaments that hold your teeth in place.
Ongoing inflammation can also increase your risk for heart disease and stroke. Bacterial byproducts of periodontal inflammation have been shown to cause the liver to manufacture a protein called CRP (C-reactive protein) that spreads the inflammation to the arteries, where it promotes formation of blood clots.
Of course, other factors are also related to an increased incidence of cardiovascular disease. These include smoking, diabetes, obesity, high blood pressure, and physical inactivity. Family history and depression can also influence gum disease and heart disease.
Diet is another factor. You have probably heard of "good" cholesterol (HDL) and "bad" cholesterol (LDL). The bad one, low-density lipoprotein or LDL, is found in animal fats. It can cause an accumulation of fat breakdown products (also called plaque, but a different substance from dental plaque) inside your arteries. The arteries become narrow, so that they can be easily blocked, resulting in heart attacks and strokes. Studies have shown that inflammation of the lining of the blood vessels accelerates this effect.
If tests show that you have high levels of LDL, your doctor may advise you to modify your diet and take specific medication to reduce arterial plaque. You will also be advised to make lifestyle changes to reduce your risk factors. Lowering your weight, getting more exercise, and stopping smoking can have a positive effect on your heart health — and so can improving your dental hygiene to combat periodontal disease.
Contact us today to schedule an appointment to discuss your questions about the relationship between gum disease and heart disease. You can also learn more by reading the Dear Doctor magazine article "The Link Between Heart & Gum Diseases."
By Carter & Eckdhal Family Dentistry, SC
February 21, 2014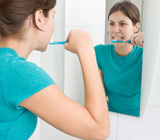 If your gums bleed when you brush your teeth, it's unlikely the cause is brushing too hard. The more common reason (especially if you're experiencing little to no pain) is periodontal (gum) disease caused by the accumulation of bacterial deposits known as dental plaque and calculus where your teeth and gums meet.
This bacterial dental plaque results in an infection in the soft tissues of the gum; the body responds to this infection with antibodies, which in turn cause the gums to become swollen, or inflamed. As this biological "war" rages on, both the infection and inflammation become chronic. The tissues are weakened from this disease process and bleed easily.
Bleeding gums, then, is an important warning sign of possible gum disease. As the infection progresses the normal attachment between the teeth and gums begins to break down and form pockets in the void. The infection will continue within these pockets, eventually spreading deeper into the gums and bone. The gum tissue may begin to recede, resulting in bone loss and, if untreated, to tooth loss.
In the early stages of the disease, bleeding gums could be the only symptom you notice. It's possible the bleeding may eventually stop, but this doesn't mean the disease has, and is more likely advancing. If you've encountered bleeding gums, you should visit us as soon as possible for a complete examination.
There's a two-pronged approach for treating gum disease. The first prong — and top priority — is to remove as much of the offending bacterial plaque and harder deposits (calculus) as possible, along with the possibility of follow-up antibacterial and antibiotic treatment. This may require more than one session, but it's necessary in stopping the disease. The second prong is instituting proper oral hygiene: daily brushing and flossing (using proper techniques we can teach you) and semi-annual professional cleanings in our office to remove any plaque or calculus not removed with brushing.
Bleeding gums is your body's way of telling you something isn't right with your gums. The sooner you seek diagnosis and treatment, the better your chances of halting the damage caused by the disease.
If you would like more information on bleeding gums as a warning sign of gum disease, please contact us or schedule an appointment for a consultation. You can also learn more about this topic by reading the Dear Doctor magazine article "Bleeding Gums."