Posts for tag: dental injuries
By Carter & Eckdhal Family Dentistry, SC
December 30, 2016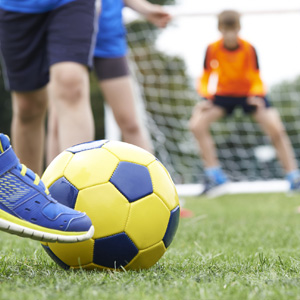 From birth to young adulthood, your child's teeth gums and other mouth structures steadily grow and mature. Sometimes, though, problems arise and get in the way of their oral health. It's important we detect when that happens and take action.
We can sort these potential problems into three broad categories: developmental, disease and injury. The first category includes such problems during their childhood years as teeth erupting out of position or the jaws growing improperly and becoming abnormally long, short, wide or narrow.
The possibility of developmental problems is a primary reason for regular dental visits, beginning around your child's first birthday. If we can detect a growing problem early, we may be able to minimize or even reverse its impact to your child's oral health.
Regular dental care also helps control disease, particularly tooth decay and cavity formation. Our primary aim is to treat decay, even in primary (baby) teeth: losing a primary tooth to decay could adversely affect the incoming permanent tooth's jaw position. Besides treatment, we can also help prevent decay with topical fluoride treatments (to strengthen enamel) and sealants.
Although not as common as disease, dental problems due to injury still occur all too frequently. Blows to the mouth can chip teeth, loosen them or even knock them out. For any type of visible tooth injury you should visit us or an emergency room immediately — time is of the essence especially to save a knocked out tooth. Be sure you recover and bring any knocked out teeth or chip fragments.
We can also help you on the injury prevention front as well. For example, if your child participates in contact sports or similar activities, we can fashion a custom-fitted mouth guard to protect their teeth and soft tissues.
Keeping a vigilant eye for these potential problems will help ensure your child's future oral health is the best it can be. The sooner these problems are detected, the better and less costly their outcome.
If you would like more information on caring for your child's teeth and gums, please contact us or schedule an appointment for a consultation.
By Carter & Eckdhal Family Dentistry, SC
July 08, 2013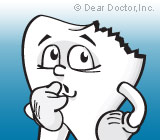 Your son has fallen and hit his face against a hard surface. Not only is he in pain but now there is also a chip missing from his front tooth. He is worried that his smile will never be the same. What should you do?
Answer: If you can find that missing chip, sometimes we can bond the fragment back on to the tooth. The tooth should be evaluated and repaired as soon as possible, although in the absence of other signs and symptoms of injury, and if your child is not in acute pain, it can probably wait up to 12 hours.
If the fragment can't be found, then the tooth can be restored with tooth-colored filling materials, which are also physically bonded to the natural tooth. Done well, these "composite resin" fillings can last for years and look perfectly natural. They may eventually need to be replaced with something more permanent.
If the chipped tooth is a child's primary (baby) tooth rather than a permanent (adult) tooth, the treatment will be similar.
However, a blow to a tooth can cause damage to the pulp — the living tissue within the tooth, which can become infected and die. If the damage to a primary tooth is too extensive it may be better to remove it to avoid damage to an underlying and developing permanent tooth. A place-holding appliance called a space maintainer may be used. If it is a permanent tooth it may need root canal treatment.
If a tooth is not chipped but is loosened or tender to the touch, it may require temporary stabilization, called splinting, until it has healed. Sometimes no treatment is required. If there has been a fracture to the tooth's root (the part below the gum line) it may heal by itself, or it may require further treatment especially if it is a permanent tooth, depending on the individual situation.
It is important to evaluate teeth that have been hit or damaged as a result of injury to ensure that they remain healthy and functional. We will keep track of the tooth or teeth, with observation, x-rays when necessary and monitoring over time to make sure no permanent damage has been done.
Contact us today to schedule an appointment or to discuss your questions about repairing a chipped tooth. You can also learn more by reading the Dear Doctor magazine article "The Field-Side Guide to Dental Injuries."