Posts for: December, 2017
By Carter & Eckdhal Family Dentistry, SC
December 20, 2017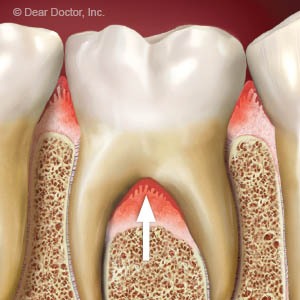 Periodontal (gum) disease causes more than simple gum swelling—this bacterial infection can harm and destroy your teeth's supporting structures, including the bone. Its aggressiveness sometimes requires equally aggressive treatment.
Gum disease usually begins with dental plaque, a thin film of bacteria and food particles on tooth and gum surfaces. Without proper oral hygiene plaque builds up with large populations of bacteria that can trigger an infection.
The growth of this disease is often "silent," meaning it may initially show no symptoms. If it does, it will normally be reddened, swollen and/or bleeding gums, and sometimes pain. A loose tooth is often a late sign the disease has severely damaged the gum ligaments and supporting bone, making tooth loss a distinct possibility.
If you're diagnosed with gum disease, there is one primary treatment strategy—remove all detected plaque and calculus (tartar) from tooth and gum surfaces. This can take several sessions because as the gums begin responding to treatment and are less inflamed, more plaque and calculus may be discovered.
Plaque removal can involve various techniques depending on the depth of the infection within the gums. For surfaces above or just below the gum line, we often use a technique called scaling: manually removing plaque and calculus with specialized instruments called scalers. If the infection has progressed well below the gum line we may also use root planing, a technique for "shaving" plaque from root surfaces.
Once infection reaches these deeper levels it's often difficult to access. Getting to it may require a surgical procedure known as flap surgery. We make incisions in the gums to form what looks like the flap of an envelope. By retracting this "flap" we can then access the root area of the tooth. After thoroughly cleansing the area of infection, we can do regenerative procedures to regain lost attachment. Then we suture the flap of gum tissue back into place.
Whatever its stage of development, it's important to begin treatment of gum disease as soon as it's detected. The earlier we can arrest its spread, the less likely we'll need to employ these more invasive procedures. If you see any signs of gum disease as mentioned before, contact us as soon as possible for a full examination.
If you would like more information on preventing and treating gum disease, please contact us or schedule an appointment for a consultation. You can also learn more about this topic by reading the Dear Doctor magazine article "Treating Difficult Areas of Periodontal Disease."
By Carter & Eckdhal Family Dentistry, SC
December 05, 2017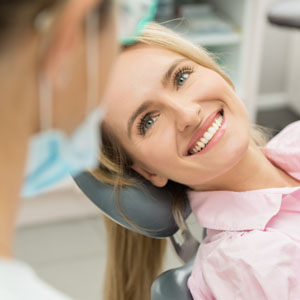 A lot of people don't like dental work because they believe it will be painful or uncomfortable. There's an anatomical reason to back up that concern — the mouth with its dense network of nerves in the teeth and gums is one of the most sensitive parts of the human body.
But modern dentistry has helped solve much of the problem of pain with advances in local anesthesia. Using substances that temporarily block electrical impulses within the nerves of a selected area of oral tissues, there's a good chance you'll feel little to no discomfort even during moderately invasive procedures.
Unfortunately, you might have heard some complaints from others about local anesthesia that might make you wary of it. Many of these complaints, however, aren't fully based on all the facts. So, let's set the record straight about local anesthesia and what you can expect.
No need to be afraid of needles. Nobody enjoys the painful prick from an injection needle, and some people are highly fearful of them. But although it's necessary to use a needle to deliver anesthesia to deeper levels of tissue, it's possible you won't feel it. That's because we'll typically apply a topical numbing agent to the skin surface that deadens the top layers where we insert the needle.
That numb feeling afterward won't last long. One of the chief complaints in the past about local anesthesia was the irritating numbness that could long linger after a procedure. Today, however, with more advanced anesthetics and formulae, we're better able to gauge the duration of the medication's effect.  This has greatly reduced the length of time afterward your mouth might have that awkward numbing sensation.
Anesthesia isn't necessary for every procedure. Unless you have hypersensitive teeth, a lot of dental procedures don't require anesthesia. Your enamel, for example, has no nerves and actually serves as a kind of "muffler" for sensations to lessen their effect. Cleaning your teeth or removing portions of the enamel can normally be performed without the need for numbing medication.
For procedures, though, where pain could be a factor, local anesthesia can make all the difference in the world. In these cases, anesthesia is your friend — it can help you receive the dental care you need without the discomfort.
If you would like more information on pain-free dentistry, please contact us or schedule an appointment for a consultation. You can also learn more about this topic by reading the Dear Doctor magazine article "Local Anesthesia for Pain-Free Dentistry."