Posts for: March, 2015
By Carter & Eckdhal Family Dentistry, SC
March 16, 2015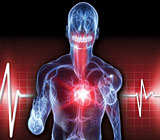 Did you know that studies have shown a relationship between gum disease and heart disease?
The common link is inflammation. This means that if you reduce inflammation caused by gum disease (periodontal disease), you also reduce your risk for heart attacks and strokes. The methods we stress for good dental hygiene — consistent effective brushing and flossing, regular professional cleanings by a hygienist, and dental treatment when needed — are also important for the maintenance of a healthy cardiovascular system (from cardio, meaning heart, and vascular, meaning blood vessels).
Here's how it works. Dental plaque is a film of bacteria that settles on your teeth near the gum line every day. When you brush and floss, you remove as much of this bacterial film, or biofilm, as you can. Bacteria that are not removed multiply and produce acid products that begin to dissolve the enamel of your teeth. They also irritate your gum tissues.
Your immune system tries to remove the bacteria and their byproducts through inflammation, your body's way of attacking substances that shouldn't be there (such as bacteria). However, long-term inflammation can be harmful to your own tissues as well. Inflammation in your gums, a symptom of periodontal disease, can destroy gum tissue, bone and the ligaments that hold your teeth in place.
Ongoing inflammation can also increase your risk for heart disease and stroke. Bacterial byproducts of periodontal inflammation have been shown to cause the liver to manufacture a protein called CRP (C-reactive protein) that spreads the inflammation to the arteries, where it promotes formation of blood clots.
Of course, other factors are also related to an increased incidence of cardiovascular disease. These include smoking, diabetes, obesity, high blood pressure, and physical inactivity. Family history and depression can also influence gum disease and heart disease.
Diet is another factor. You have probably heard of "good" cholesterol (HDL) and "bad" cholesterol (LDL). The bad one, low-density lipoprotein or LDL, is found in animal fats. It can cause an accumulation of fat breakdown products (also called plaque, but a different substance from dental plaque) inside your arteries. The arteries become narrow, so that they can be easily blocked, resulting in heart attacks and strokes. Studies have shown that inflammation of the lining of the blood vessels accelerates this effect.
If tests show that you have high levels of LDL, your doctor may advise you to modify your diet and take specific medication to reduce arterial plaque. You will also be advised to make lifestyle changes to reduce your risk factors. Lowering your weight, getting more exercise, and stopping smoking can have a positive effect on your heart health — and so can improving your dental hygiene to combat periodontal disease.
Contact us today to schedule an appointment to discuss your questions about the relationship between gum disease and heart disease. You can also learn more by reading the Dear Doctor magazine article "The Link Between Heart & Gum Diseases."
By Carter & Eckdhal Family Dentistry, SC
March 06, 2015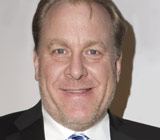 For years, even as tobacco use began to decline and disappear in most settings, professional baseball seemed one of the few exceptions. Now, the tide is finally turning. Recently, the legendary right-hand pitcher Curt Schilling revealed that he had been treated for oral cancer — and said that his chewing tobacco habit was to blame. "I'll go to my grave believing that was why I got [cancer]," Schilling told the Boston Globe.
Schilling isn't the only former player whose oral cancer is blamed on smokeless tobacco. Tony Gwynn, Hall of Famer and beloved coach, recently passed away from oral cancer at the age of 54. His death led to players pledging to give up the habit. But many still use "dip" or "snuff," thinking perhaps it's not so bad after all.
In fact, nothing could be further from the truth. With nicotine as its active ingredient, chewing tobacco can be just as addictive as cigarettes. Not only is nicotine addictive, it also increases heart rate and blood pressure, constricts the arteries, and affects the body in other ways. In addition to nicotine, chewing tobacco contains about 30 other chemicals known to cause cancer.
Tobacco use of any kind is a major risk factor for oral cancer. While it isn't as well-known as some other types of cancer, oral cancer can be just as deadly. About 43,000 people in the U.S. are diagnosed with it each year — and the 5-year survival rate is just 57%. One reason for the relatively low survival rate is that oral cancer isn't usually detected until it has reached a later stage, when it's much harder to treat.
What can you do to reduce your risk for oral cancer? Clearly, you should stop using tobacco products of any kind. Moderating your intake of alcohol, and eating more plant foods and less red meat can also have an impact. And don't forget to have regular dental checkups: cancer's warning signs can often be recognized in an oral examination — and early detection can boost survival rates to 80-90 percent.
How does Schilling feel about chewing tobacco now? "I lost my sense of smell, my taste buds for the most part. I had gum issues, they bled, all this other stuff," he told the Globe. "I wish I could go back and never have dipped. Not once."
If you have questions about oral cancer or cancer prevention, contact us or schedule an appointment for a consultation. You can learn more in the Dear Doctor magazine articles "Chewing Tobacco" and "Diet and Prevention of Oral Cancer."